Find Relief With Our Physical Therapy Services
Liz specializes in holistic physical therapy. She creates a personalized plan that diagnoses your needs at their source and provides a roadmap for the full rehabilitation process. Each session at Synapse is one hour of direct care with a licensed physical therapist.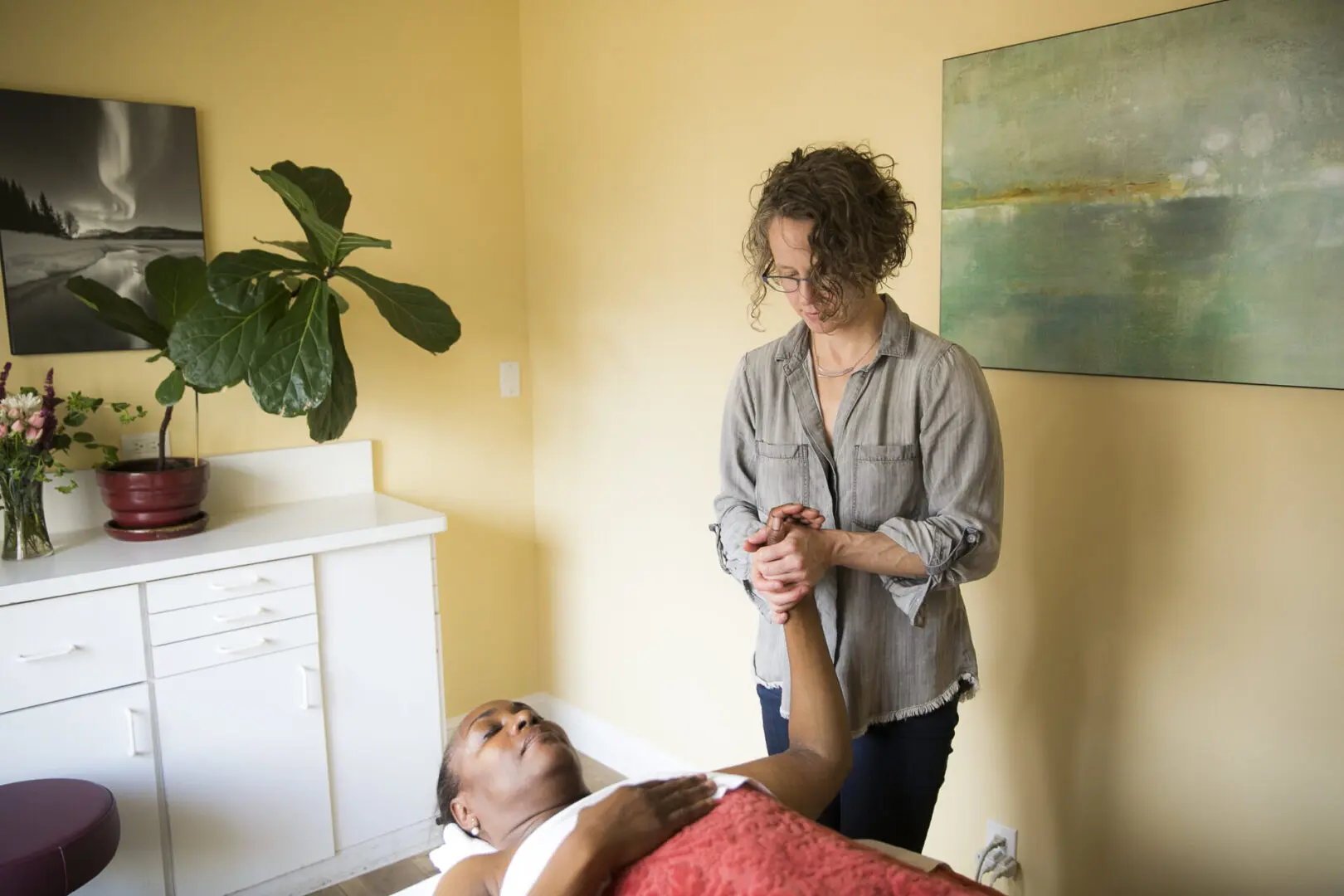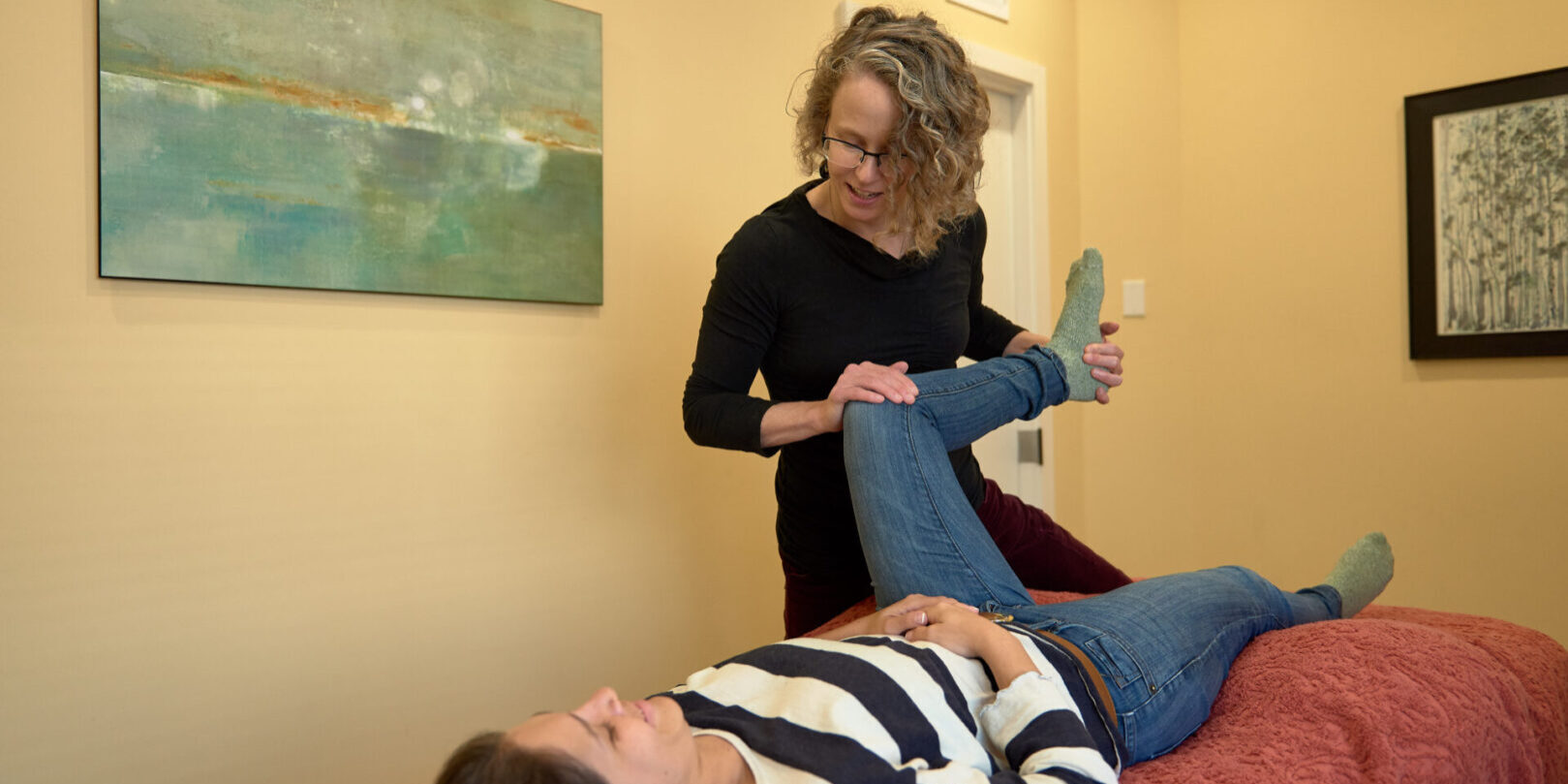 In my physical therapy practice, I integrate massage, yoga and teaching into each session to provide you with results in real time. I want to empower you with the knowledge and skills you need to sustain health and balance moving forward. My ultimate goal is to get you back on track and feeling like yourself, so that you no longer need my help.
Common diagnoses and problems my clients face:
Recovering from surgery, injury or trauma

Pelvic floor pain & urinary incontinence

Pain in soft tissues or joints

Loss of range of motion in joints

Loss of muscular strength
Initial evaluation involves:
Comprehensive review of health history

Analysis of functional movement patterns

Assessment of posture, soft tissues, joint mechanics, and strength

Discussion of goals and establishing a treatment plan to meet goals

Manual therapy including massage, joint mobilization and assisted stretching

Exercise program tailored to your needs and ability level
Follow up sessions involve:
Manual therapy as indicated

Exercise review and progression as appropriate

On-going education about the root cause driving the symptoms

Goal review and re-setting as needed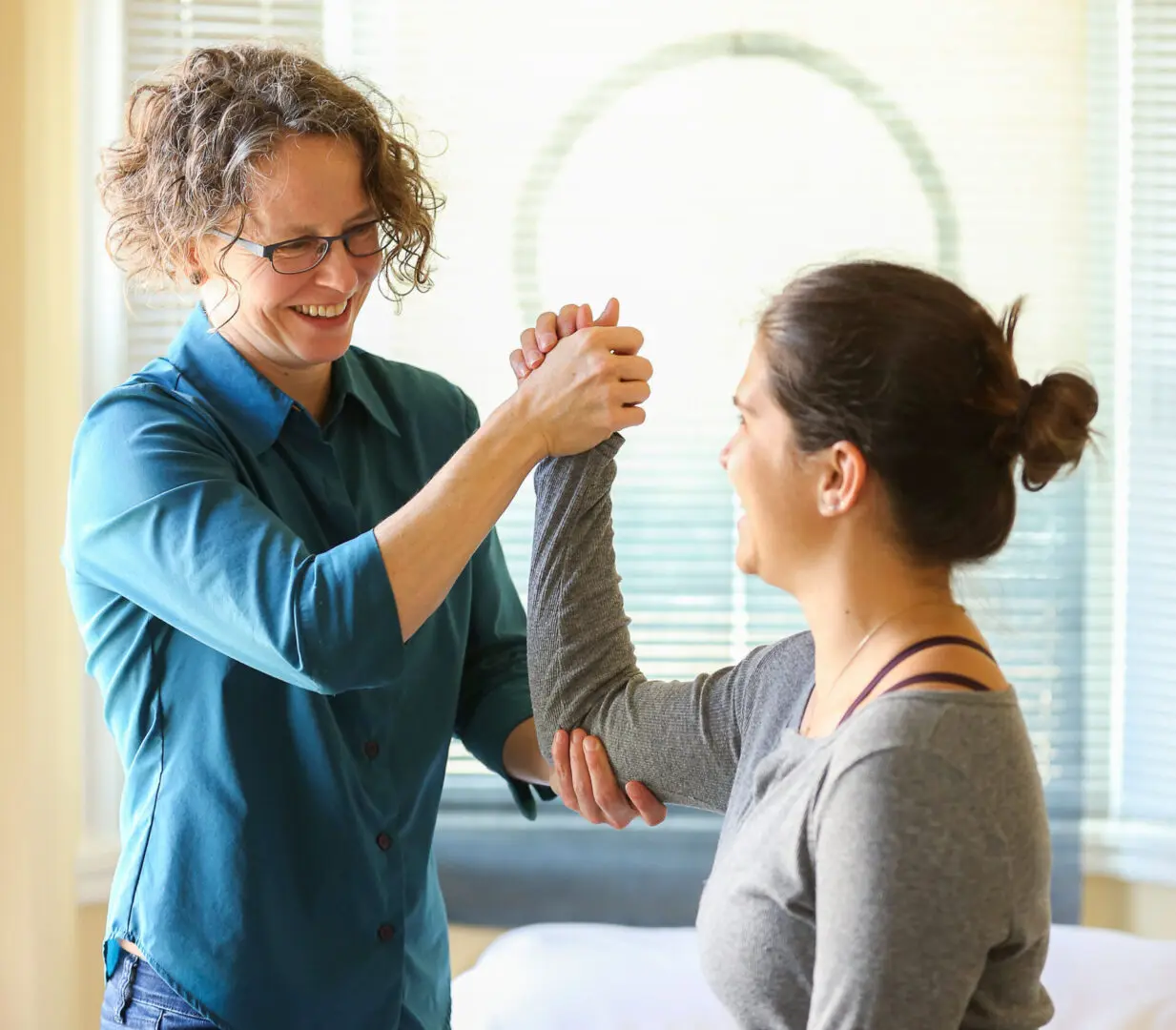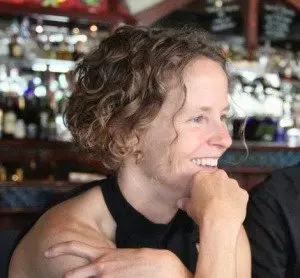 Training/education background:
Masters of Science in Physical Therapy, UCSF/SFSU, 2005

Professional Yoga Therapy Studies, 500 hours, 2013

Certified Massage Therapist, 2000

Extensive continuing education in orthopedic and neurologic rehabilitation

YogaSlackers Certification: Slackline yoga and Partner Acrobatics, 2011

Handstands, partner acrobatics and hand balancing training with top international teachers since 2009

Yogaslackers Endurance Research Team, 2015