Improving Your Health With Healing Modalities.
The Synapse Massage & Bodywork Crew has been providing exceptional therapeutic massage services in Oakland, California since 2002. Treat yourself with a relaxing and rejuvenating massage today.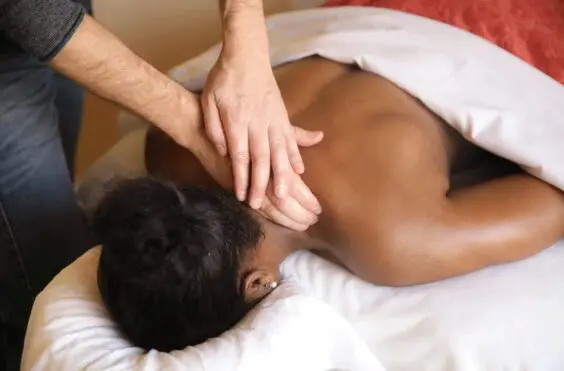 Purchase an Instant Gift Certificate to Synapse Massage & Bodywork
Need to verify, modify, or reschedule your appointment?
MEET THE SYNAPSE CREW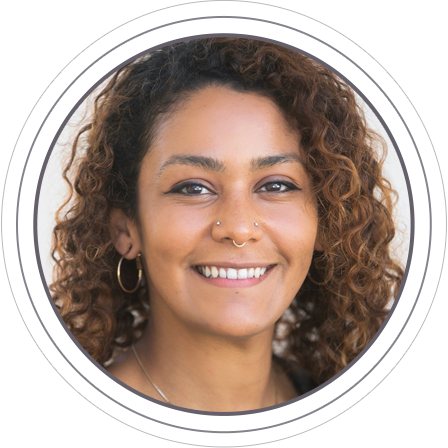 Aeryn Merced
CAMTC # 76779
Aeryn's approach to bodywork is focused on creating space for each client's innate healing abilities to shine through. Her sessions are a nurturing blend of Esalen massage, deep tissue and Eastern-influenced meridian work.
Combining her experience teaching restorative yoga with her massage education from Mckinnon Institute in Oakland, Aeryn has developed a working physiological knowledge of the body and a deep reverence for the energetic composition of the body and mind. Utilizing her studies in various modalities, Aeryn works with you to bring you back to a relaxed, balanced state.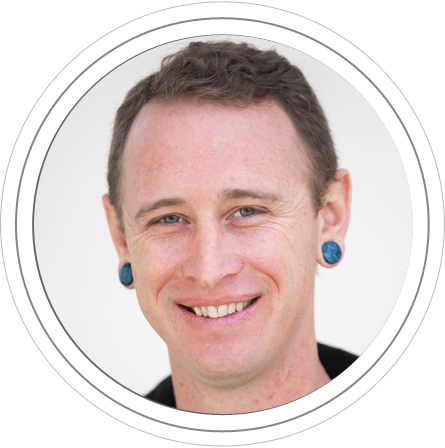 Dustin Zacharias
CAMTC # 71999
Dustin believes that the body is sacred and should be treated as such. As someone who regularly surfs and plays soccer, he also knows the importance of maintaining a healthy mind, body, and spirit for optimal performance.
He derives his inspiration from his travels to Indonesia where he was introduced to Balinese massage. Dustin continued his studies at the National Holistic Institute of Massage where he completed 900 hours of training. His background in early childhood education fostered his calming and patient energy, which is a nice compliment to his work as a massage practitioner.
Whether the focus is on relaxing after a long week of work, or recovering from a long hike or sporting event, Dustin uses the regenerative powers of massage to help others continue doing what they love most.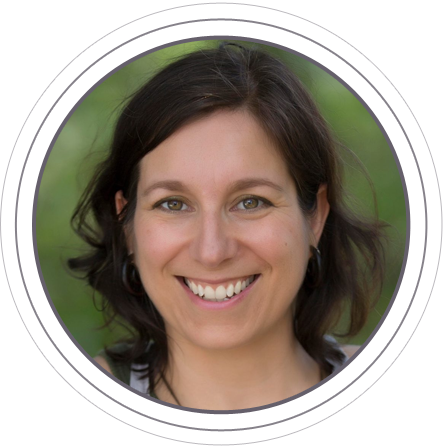 Carolyn Letherland
CAMTC #24127
Carolyn believes in the healing power of massage and provides her expertise to assist in the process. Drawing from her extensive training through the National Holistic Institute, her unique style blends various modalities to create each hypnotic and restorative session. As a therapist, her goals are to provide relaxation, decrease pain and support body awareness and self-care for each client.
She brings to her craft a wealth of life experiences including a background in Montessori education and the completion of a yoga teacher training. Outside of her working life, Carolyn enjoys traveling to far away destinations but loves to call California home.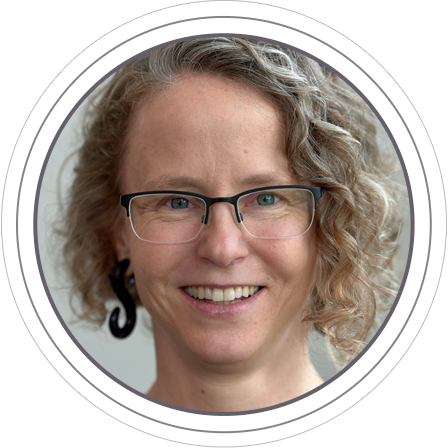 Liz Williams
CAPT 32437
Liz Williams offers physical therapy, pelvic floor rehabilitation, and diagnostic bodywork. She brings to the practice an integrated approach that combines manual therapy, mindfulness, and exercise to facilitate health & well-being. Her goal: to help clients find their way to a healthy and balanced body that moves well in their every day lives.
Liz has worked extensively in orthopedic and neurologic rehabilitation since attaining her master's degree in Physical Therapy from UCSF/SFSU in 2005. For a complete listing of all of her continuing education coursework, follow this link. In addition to her work as a PT Liz has been a certified massage therapist since 2000. She has studied meditation and yoga extensively since the late nineties, and completed over 500 hours of training in yoga therapy. All of this to say – Liz is committed to the study of the mind-body connection and brings this wisdom into her clinical practice.
Outside of her life as a clinician, Liz teaches and trains in partner acrobatics. When not balancing on her hands, she can be found riding bikes, exploring the Sierras, or enjoying delicious cuisine with her family and friends. Liz is a bit of an activity nut, and has a fairly in-depth movement history to draw upon when working with clients.
Please note: equal care will be provided for all clients regardless of race, ethnicity, age, gender identity/ expression, or sexual orientation. All folks are welcome here.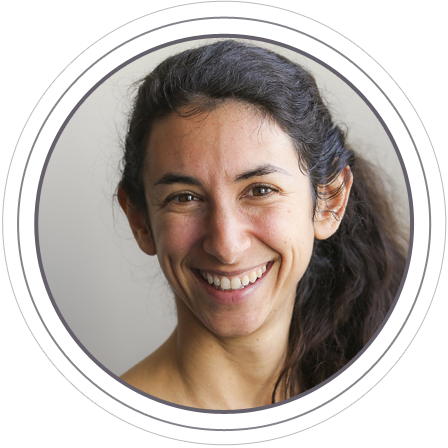 Zoe Burton
CAMTC #46636
Zoe loves practicing massage as a way to facilitate well-being. Her work is therapeutic in nature, drawing on advanced techniques including deep tissue, neuromuscular therapy, myofascial release, Swedish, sports, and prenatal massage.
Zoe incorporates specific work within nurturing full body sessions, which allows for deep relaxation. Her daily meditation practice supports clarity, grounding, and intuition in her bodywork.
Her work is informed by over 900 hours of education at the San Francisco School of Massage and Bodywork and at NHI's Advanced Neuromuscular Therapy Program. A lifelong learner exploring the body, mind, and spirit, Zoe supports clients as a fellow traveler on the path to better self-care, healing, and a thriving body.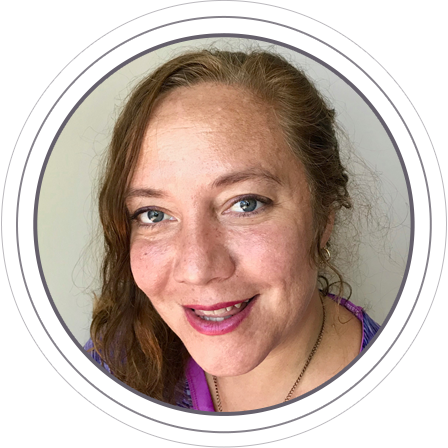 Ximena Arestizabal
CAMTC # 85177
Ximena Arestizabal is a native of El Salvador who grew up in the East Bay. Since graduating from the National Holistic Institute in 2000, she has worked in many settings ranging from physical therapy and chiropractic offices to luxury resort spas. She has recently returned from living in Hawai'i where she studied lomi lomi massage.
Ximena's work strikes a perfect balance between intuition and skilled therapeutic intervention. As influenced by lomi lomi, each session is soothing, and flowing –leaving her clients with a sense of balance and wellbeing. Ximena is excited to be back in the bay area to continue practicing and learning with each client.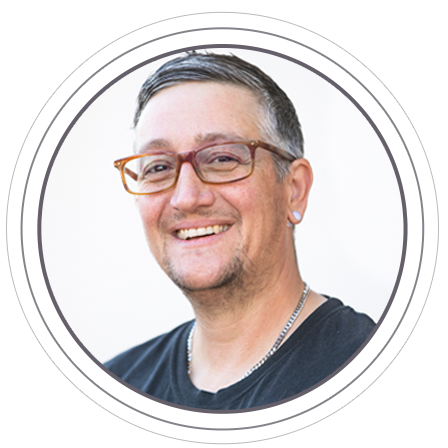 Gianluca Ciulla
CAMTC # 41069
Gianluca approaches bodywork with a sense of fascination in how things work, and problem solving on how to fix things when they go wrong. While he considers deep tissue his niche, his diverse training background lends towards a holistic, therapeutic flow during each session.
Gianluca graduated in 2006 from Arcata School of Massage with training in multiple modalities including deep tissue, Swedish, trigger point, myofascial, Shiatsu, and cranial sacral. He has also studied somatics and trauma work. Gianluca specializes in working with queer and trans folks.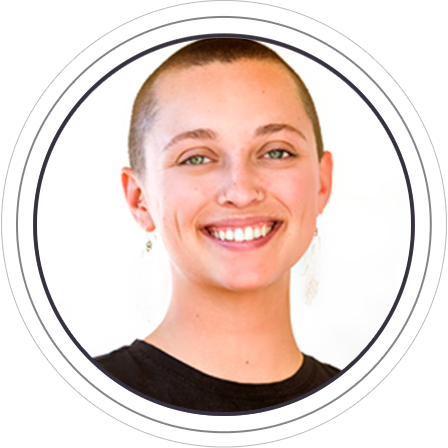 Naomi Garcia-Wilson
CAMTC # 82272
Naomi believes an integral part of massage is providing a safe and open space to facilitate healing. They approach bodywork with open ears and attuned touch in order to listen to the body and best meet its needs. Whether that be with focused work, or a softer and more fluid massage, their goal is to help guide each client through their personal healing journey. Naomi understands that while massage works with the body, there is also energetic work and release that accompanies the physical. They create a setting that allows people to tap into this side of bodywork and experience that deep release.
Naomi attended school at the California Holistic Institute in San Luis Obispo with training in many modalities such as Swedish, deep tissue, myofascial release, and prenatal. They have worked in a variety of settings, from resort spas to wellness centers which has led to a well rounded practice.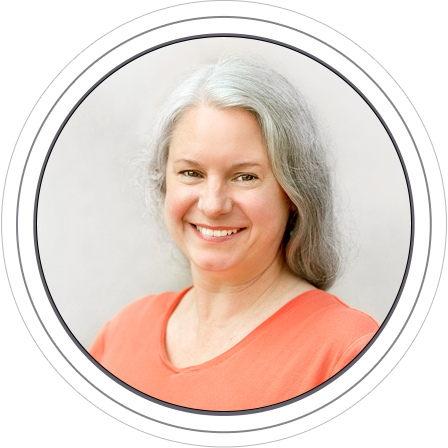 BECKY BRYANT
CAMTC #31412
Becky has training in many modalities including Deep Tissue, Shiatsu, and Craniosacral, and has been practicing bodywork for 20+ years. She has extensive experience working with a wide array of conditions and injuries, as well as everyday aches and pains. Informed by her studies of various healing modalities since the mid-90s, including herbal medicine, and energetic healing, her work is deeply grounding, and nurturing.
Becky believes everyone has their own innate healing ability, and can create astounding changes and growth for themselves when given the necessary space, and support.
She is honored to be a facilitator in this process, and very much enjoys supporting people in finding their best healthy balance by creating a safe, grounded space.
An avid hiker, Becky enjoys time spent with trees, and can generally be found communing with Redwoods, or exploring new trails (the Sierras are a particular heart place).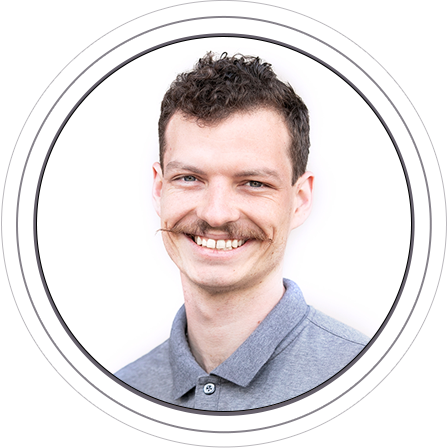 COLE FRASER
CAMTC #81249
Cole approaches bodywork with a curiosity in how the body functions and thrives. His focus is to help people better understand their bodies to empower their healing journey. Regardless of where that journey starts, Cole strives to meet every individual with empathy and respect to create a soothing and productive session.
Cole has a BS in Kinesiology and Rehabilitation Science, and studied massage at the McKinnon Body Therapy Center, where he is now an instructor of anatomy and deep tissue massage. He is also a NSCA Certified Strength and Conditioning specialist and has worked as an athletic trainer and physical therapy aide. Cole brings his understanding of the body forward to tailor each session to your needs.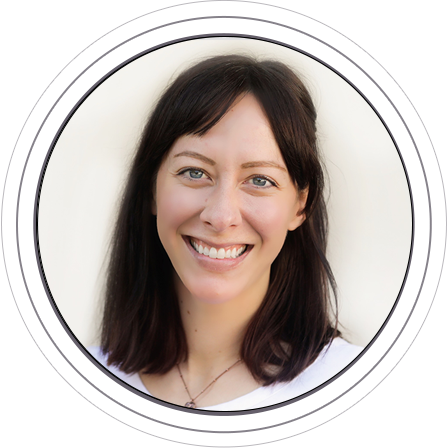 Amy Cronkleton
CAMTC # 88298
Amy believes in using massage to facilitate healing in body, mind and spirit. She brings a calm and welcoming presence that allows for healing to begin within. Amy meets clients where they are, using her intuition and attention to create a unique session tailored to their needs.
With a background in the restaurant industry, Amy understands the impact of our work on our bodies, and the importance of tending to ourselves. As a graduate from McKinnon, Amy has studied Swedish, deep tissue, myofascial release and eastern modalities. She looks forward to working with you on your healing journey.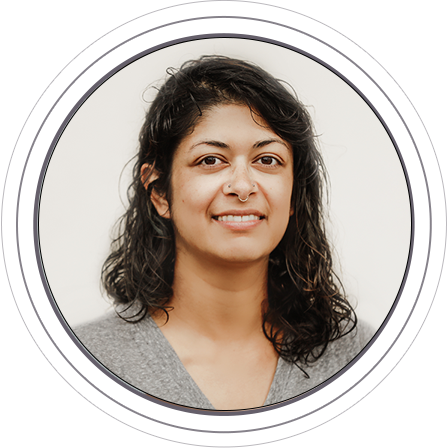 Resham MacFarlane
CAMTC # 73713
As a ceramics and figure drawing artist, Resham has always been fascinated by human anatomy. Her interest in therapeutic massage emerged naturally from her dedication to her craft. In her massage sessions, Resham draws from intuitive listening, yoga theory, trauma-sensitive healing, and her various therapeutic massage trainings. Clients describe her touch as investigative, sensitive, and knowing.
Resham's offerings include a blend of modalities: myofascial release, trigger point therapy, deep tissue, Swedish, prenatal, and abdominal massage.
Outside of the clinic, Resham enjoys making art, being in nature, and working with young people as a preschool teacher.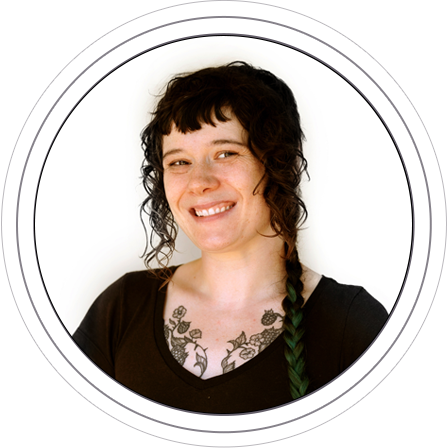 Fiona Livingstone
CAMTC # 73293
Fiona's goal in a massage session is to provide a space for clients to unwind. Listening to each client's unique needs, while providing a nurturing therapeutic space, is something they are deeply invested in.
Fiona graduated in 2015 from East West College of the Healing arts in Portland, Oregon where they received 800 hours of training in multiple disciplines including Swedish, Deep tissue, Craniosacral, Tui Na (traditional Chinese medical massage), and Acupressure massage.
Having practiced in a variety of settings, Fiona has witnessed the link between emotional wellness and the physical body … they are endlessly curious and always learning about the nuances of the body.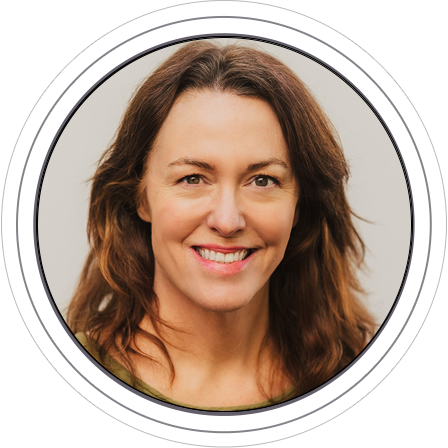 Julia Penrose
CAMTC # 72264
Julia brings an openness, presence and curiosity to her work with clients. She uses a combination of deep tissue, myofascial release, trigger point therapy, sports and Swedish within nurturing, full-body sessions.
Julia graduated from San Francisco School of Massage and Bodywork, and continues taking courses to help support clients in new ways. Besides a grounding in anatomical knowledge, she has a background in trauma-informed somatic practices, and her approach includes deep listening and attunement. A longtime daily meditator and student of mindfulness, she believes in attending to the regulation of the nervous system as much as the tissue underneath her hands.
Whether you need to relax or are working with an injury, Julia offers treatment planning, self-care practices and individualized sessions to meet your needs.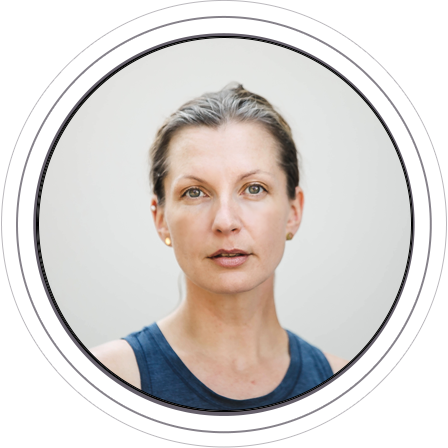 Anna Seva
CAMTC # 14217
Anna has been a bodyworker since 2005, combining deep tissue, trigger point, injury work, and trauma-informed intuitive touch in her sessions.
She sees the body as a gateway to clarity and wisdom, and seeks to affirm its innate capacity for healing and thriving. Anna is an advocate for the body's ability to organically realign and reorganize toward greater health and well-being. She believes that a happy and resourceful nervous system is the basis of a happy and resourceful life.
Anna grew up in Northern Finland. She holds a master's degree in somatic psychology and has a background in floral design, hospice work, daily dancing, movement-based art therapy, and home staging/organizing.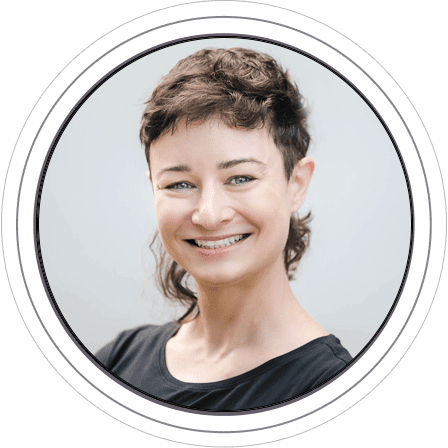 Dana Jayne
CAMTC # 94158
Dana approaches every massage with curiosity, gentle humor, and non-judgment. She firmly believes that everybody/every body can benefit from compassionate touch and enjoys collaborating with clients to customize sessions that feel safe, affirming, and physically therapeutic.
Dana's path to becoming a massage therapist began with her fascination with the human brain. While pursuing her degree in bioengineering, she found herself most interested in the way our brains and bodies work together to produce our thoughts, feelings, and behaviors. This curiosity continued throughout her career as a teacher in Oakland, during which she observed the effects of chronic stress on her students and colleagues. As a doctoral student at UC Berkeley, Dana honed her understanding of the nervous system and researched strategies for preventing and managing the negative effects of stress. Three years into her studies, she experienced a lightning-bolt moment of clarity and decided to put her learning into practice… by dropping out of Cal and enrolling in a program for massage therapists.
Now, as a graduate of the San Francisco School of Massage & Bodywork, Dana blends relaxing, rhythmic Swedish techniques with slower, more deliberate work. She views every session as a learning opportunity, and is always refining her practice to better meet the unique needs (and nervous systems) of her clients.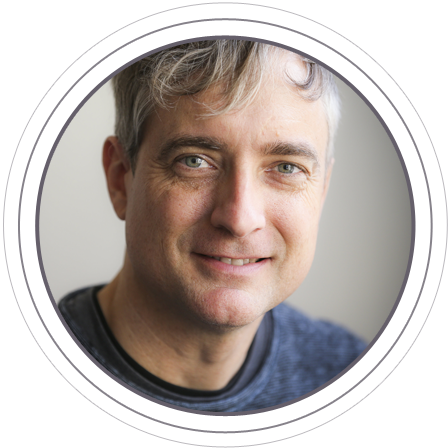 Stan Barrett
CAMTC #27853
Stan is the humble owner of Synapse, who began his career in bodywork on the East Coast more than two decades ago. From 1998-2002 Stan lived out his dream of working in professional cycling with Mercury, an American team based in France. In the ensuing years he developed his expertise in sports massage by working with UMass Rowing and the University of Wisconsin swim team. Stan has also worked with elite runners, adventure racers, and triathletes over the years.
Fast forward to the early 2000's – Stan landed in the Bay Area and worked at the Claremont Spa where his practice deepened in efforts to meet the expectations of the most discerning clients. The nuances of the spa experience, in combination with decades plus of skilled bodywork, are the foundation for the massage experience one can expect when coming in to Synapse.
In addition to creating a top-notch experience for clients of Synapse, Stan goes to great efforts to create a positive environment for the talented team of Synapse therapists. As a result, Synapse is known for its reliably outstanding bodywork in the East Bay, which is built upon a foundation of mutual respect. Stan is honored to be of service to you, your colleagues, and your loved ones.
The incredible praise we've received from our clients